What Is Software?
Software is at the heart of the digital revolution, providing us with the tools that can turn data into ideas, ideas into inspiration, and inspiration into execution. It helps us deliver what was previously unimaginable, and enhances life in the process. Software is:
Improving medical imaging techniques, helping doctors diagnose diseases earlier and improving outcomes;
Reducing pollution by developing engine management systems that reduce fuel consumption and minimise exhaust fumes;
Helping farmers keep crops adequately watered and free of pests, maximising yields and minimising waste;
Building smarter, more energy-efficient homes, reducing greenhouse gas emissions;
Delivering greater security for businesses of all sizes, as well as for critical industries such as online banking, reducing the risk of cyberattacks;
Controlling smart energy grids, improving reliability, security, and efficiency;
Helping local authorities deliver more efficient public transport systems, tailoring responses to meet demand and relieving congestion; and
Connecting families and friends in new and novel ways.
Software helps us to achieve much more, including:
Providing faster, easier, and cheaper access to technology. The unprecedented connectivity, productivity, and competitiveness of cloud computing is dramatically improving efficiency in businesses of all sizes. Large and small companies, as well as governments, benefit from massive computing power by scaling operations to their individual needs;
Making sense of the ever-increasing amounts of data, allowing individuals, enterprises, and governments to make smarter, better informed decisions;
Providing traditional industries with a passport to the Fourth Industrial Revolution and the benefits of technological breakthroughs including artificial intelligence, smart manufacturing, and the Internet of Things (IoT).
Contributing to the development of innovations we haven't even imagined yet. Already, software is enabling new, cheaper manufacturing methods through 3D printing, as well as faster and more transparent transactions through blockchain technologies.
Software Is...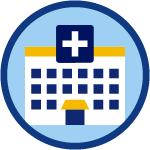 A hospital in the Netherlands is using SAS software to visualize diverse data sets and improve decisionmaking as well as resource allocation.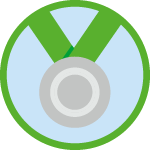 Autodesk 3D design software has provided a German Paralympian silver medal cyclist with a lighter, better, and cheaper prosthesis.
Software is central to everything we do. For example: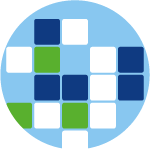 Delivering data-driven insights.
Using software, scientists interpret data to give new insights into complex topics. Detailed economic modelling, accurate weather forecasting, and screening for genetic diseases all use data-processing software.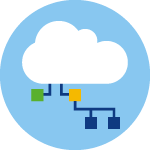 Delivering technology on the move.
Cloud computing is revolutionising how and where we work and use data. It frees us from our desks and offices and lets us collaborate wherever we are. Software makes this possible.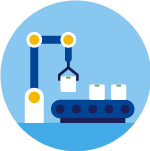 Making our world greener, cleaner, and leaner.
Every manufacturing and service sector, from the complex to the routine, depends on software to design, refine, produce, test, and optimise what they do. Software is making our world greener, cleaner, and more efficient.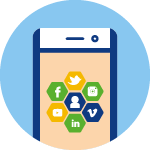 Powering personal technology.
The apps on our tablets and smartphones use software to provide messaging, banking, shopping, and travel at our fingertips.
This just scratches the surface of software's contribution. Every facet of our lives or work can offer similar examples, and every day sees further advances.